Manufacturer Listings
IN THE SPOTLIGHT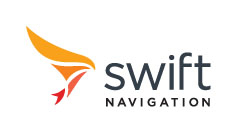 201 Mission St
Ste 2400
San Francisco, CA 94105
Swift Navigation is changing the way we navigate and understand our planet. Swi...

Unit 5, Kilcannon Ind Est
Old Dublin Rd
Enniscorthy, Y21 XW56
Ireland
Taoglas is a leading provider of advanced technology for a smarter world. Our so...
935 Stewart Dr.
Sunnyvale, CA 94085
Trimble is an industrial technology company transforming the way the world work...